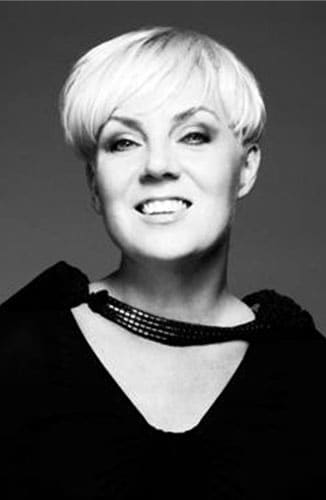 Aveda Senior Vice President–Professional Global Artistry

Antoinette Beenders began working with Aveda in 1997 as a Global Guest Artist and Creative Director
for The Urban Retreat-Harvey Nichols' Aveda Concept Salon in London. In 1999, Antoinette's role
evolved to Aveda International Creative Director, where she represented the company in Australia,
Denmark, Germany, Hong Kong, Ireland, the Netherlands, Norway, Sweden, Taiwan, the UK and the
U.S. Antoinette works closely with the world's top photographers, models and creative talent to develop
dynamic beauty concepts and striking images that combine high-fashion sensibility with environmental
consciousness. Whether on a Vogue Italiaeditorial shoot, backstage at New York Fashion Week,
partnering with Stella McCartney, developing new styling products or creating a continuing education
curriculum to inspire stylists and students throughout Aveda's global network, Antoinette holds true
to her vision, perfectionism and talent of telling a story with every image.
WHEN DID YOU DISCOVER YOUR LOVE
OF THE INDUSTRY:

I was 12 years-old, living in Holland and I went to the movie "10"—when I saw Bo Derek's corn-row style braids, I was in awe. I immediately taught myself how to do it on my dad's photography assistant who had long, beautiful hair. My dad even photographed it in my first shoot. I've been hooked ever since.
FAVORITE AVEDA SHOW:

"The Greatest Show On Mother Earth" from Congress 2013. I felt this was a really great example of how I've evolved with my shows. I feel really proud and happy with the end result.
YOU ONLY GET THREE ITEMS ON A DESERTED ISLAND. WHAT ARE THEY:

My camera because what I see through the lens is very inspiring. My husband because he is great fun and he grounds me. And finally, my two dogs, Daisy and Alfie—yes there's two of them, but they are a team.
Temporarily out of stock
Coming soon
Inactive
Sold Out
PRE-ORDER TODAY. WILL SHIP IN LATE OCTOBER.
Pre-order today
Add to Bag
Loading...
Notify Me