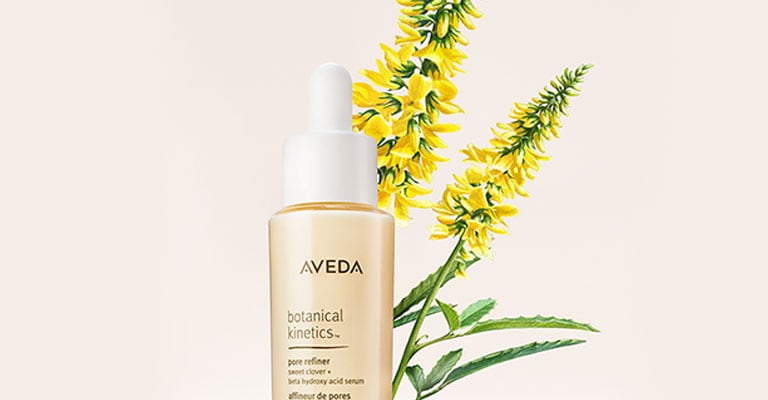 Smooth the way
for minimized pores
pore refiner
sweet clover stem cells + beta hydroxy acids

Purifies and minimizes pores while controlling excess oil.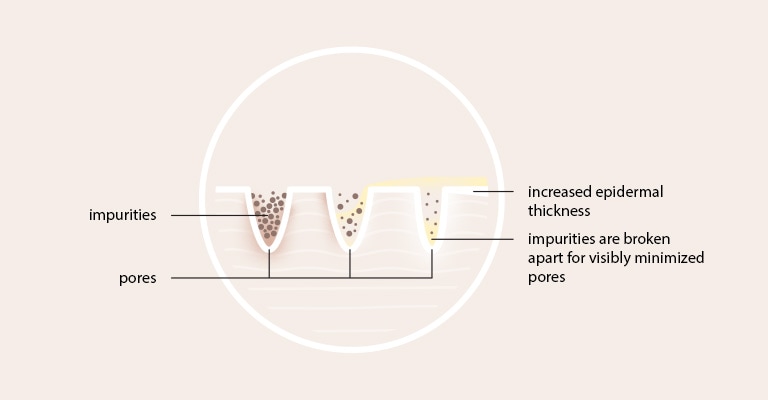 Plant-derived beta hydroxy acids penetrate pores to break apart impurities.

Sweet clover helps purify and tighten pores and increase epidermal thickness.
of panelists demonstrated a significant
improvement in purified pores after 4 weeks.*
*Clinical testing on 31 women after using the product for 4 weeks twice daily.

Clean by creation.*
Performance by plant-power.
The smallest amounts of stem cells from these potent plants are cultured in our botanical
laboratory to prevent the need for repeated harvesting from nature.
*Product manufacturing is powered by Aveda's solar array and/or wind energy through renewable energy credits and carbon offsets. 88% of waste generated at our primary manufacturing facility is reused or recycled.